Question 1,Do these beep when scanning or can you silence the beep?
Answer,The scanners support beep, vibrate, both, or none.
Question 2,how do i set up the scanner?
Answer,You'll get a booklet with instructions. Pretty simple. Similar to setting up a universal remote.
Question 3,What is the difference between the 1d and the 1d CCD?
Answer,Based on what I have researched, 1D CCD scanners can scan barcodes off computer screens, smartphones, tablets, etc in addition to standard paper or sticker barcodes. While the other 1D scanner can only scan sticker /paper barcodes. I personally purchased the 1D CCD scanner. Hope this helps.
Question 4,Can I use this with our software to enter products matched to bar codes?
Answer,I use mine to scan barcodes to my computer. I've copied barcodes to EBAY, Amazon, and book inventory software 'All My Books'.
Question 5,how to mute the MJ-2877 Barcode Scanner I bought? The beeping is so loud.
Answer, Yes, scan setting barcode in 3 steps as below,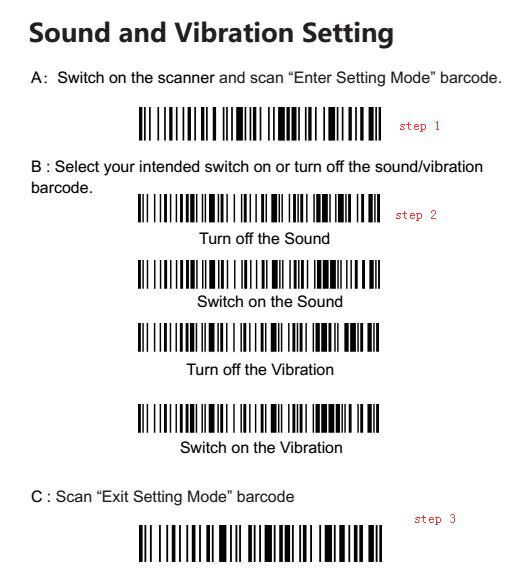 Question 6,I am trying to scan an interleaved 2 of 5 (ITF) barcode and it won't scan.
Answer, The default setting is enable to read interleaved 2 of 5 (ITF) barcode.If it doesn't scan,just read this setting barcode.
Question 7, Is this ready to be used out of the box for general scanning connected to FBA scan/Scoutly app without further set up?
Here is video operation of FBA scan.Welcome to check it.
https://www.youtube.com/watch?v=CCIFUcYaKoA&fbclid=IwAR06WQYIh3RE5XieHKCPC3ysYvrnVV1bHNVeGzbSZmJ1yLG59EokUZpr
Question 8,Does this sync with Mac OS? It's not mentioned in the manual.
Answer,Yes, it can support Mac OS.Just connect it via bluetooth.
Question 9,I want to restore them to factory reset and I can't see it on the manual on how to them.
Answer,There is Initialize Setting in the manual.
Question 10,It will not charge or can not connect to pc via charging cable- the charge lite does not even come on.
Answer,Have you used DC5V/1A power plug to recharge it?
If it's possible to exchange new cable or new battery to test,maybe USB cable or battery is defective.
Question 11,I am having trouble with the LED beam staying on continuously in the trigger manually mode setting.
How do I get the LED beam to turn off in between scans?Also the only way I can scan is if it is set in the automatically continuous scanning mode.
Answer, Scan this setting barcode.
Question 12,I've done more research what I need is a barcode to delete the last five suffix.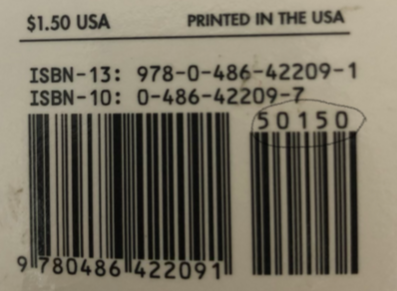 Answer,Yes, please scan setting barcode.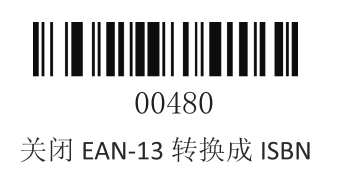 Question 13,I have just bought an Eyoyo Portable 1D Bluetooth Wireless Barcode Scanner!And I need Hungarian keyboard layout on it to work with.It reads 'ü' instead of '-', and it reads 'ö' instead of '0' and so on...In the included manual just have English, Germany, French, Spanish, Italian and Japanese language settings.Is it possible to set it somehow to Hungarian layout?
Answer, sorry.It can not support Hungarian layout.
Question 14,Is there somehow I can set the minimum length of the eyoyo-2877 barcode scanner to 1, instead of 2?
Answer, Sorry, it can not.
Question 15, MJ2877 is connected to the phone when i try to read any barcode it doesn't upload to the phone.
Answer, MJ2877 may be in storage mode. Scan 3 setting barcodes to be normal.
Question 16,I can not get it to work after exceeding 30m distance.
Answer,Yes,usually bluetooth range is up to 20 Meters.
Question 17,Is it possible to store the time and date that the scan was made?
Answer,Sorry.It can not support. My customer has good idea.You can write a excel spreadsheet that will input time stamps with each entry.
Question 18,Can you download the data through usb with a Microsoft computer?
Answer, Sorry.It can not support.You should scan setting barcode to 'upload data'.
Question 19,If the battery goes dead will it still hold the data on the scanner?
Answer,Yes.It will save the data on the scanner.
Question 20,How many characters will it save on the unit in memory?
Answer, Its capacity of storage is 16M. For example, if your barcode is EAN-13 ,it can save up to 80,000 bar codes.
Question 21,I am unable to use the keyboard on a Samsung Galaxy Tab E 9.6. The scanner disables my keyboard.
Answer, Click button twice quickly ,you will get keyboard on android phone.