Eyoyo Pipe Pipeline Inspection Camera, 20M/65ft 1MP Camera Drain Sewer Industrial Endoscope with 7inch LCD DVR Video Monitor with Length Counter & Keyboard & 8G SD Card (SKU:ZB0613MG)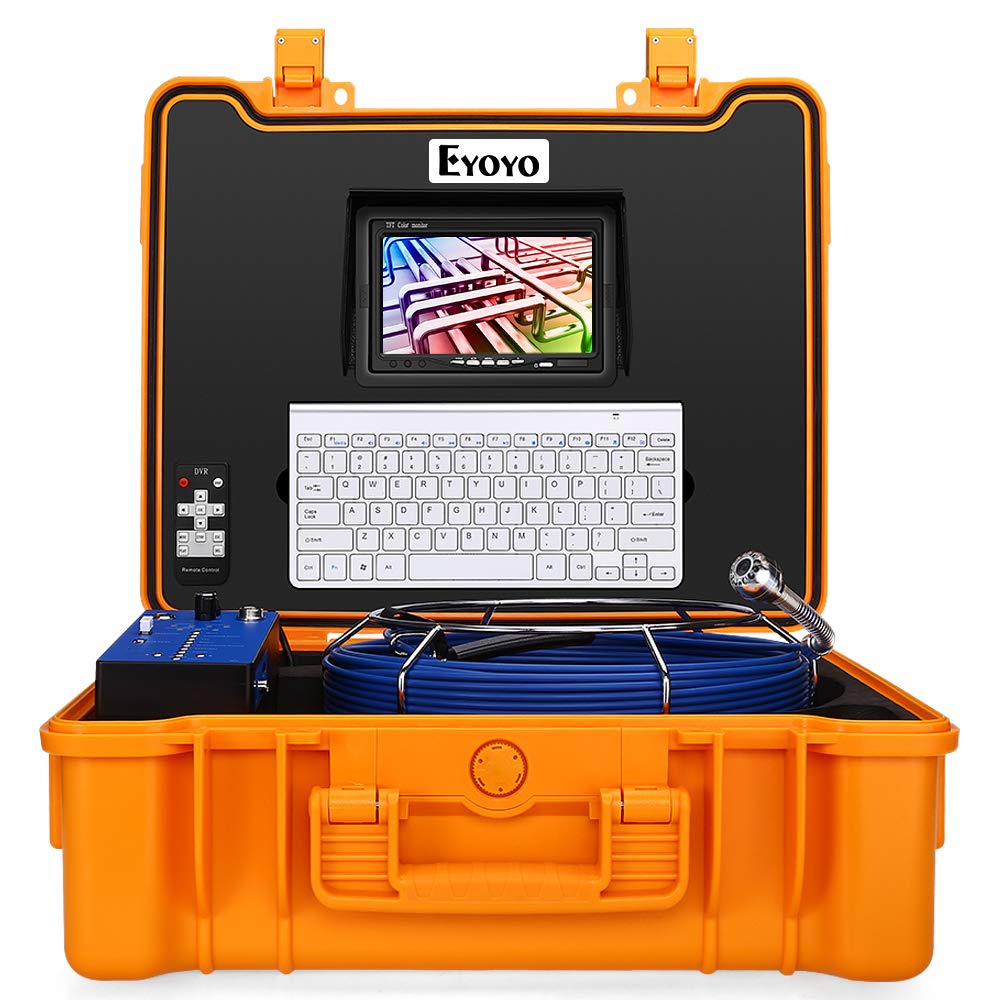 New Eyoyo 20m DVR Waterproof IP68 Pipe Inspection Camera, we don't have to pay a high price to rent equipment or employ plumbers. This DVR Pipe Inspection Camera
With keyboard input function and meter counter, you can easy to know what's wrong with the sewer tunnels and record it in your video. if you think 8GB SD card
can't meet you need, It can also support the external USB disk. Anyway, this upgrade pipe inspection camera can perfectly solves the hard work of inspecting
sewer lines, drains, wells, machinery, HVAC ductwork, tanks, general building inspection, railway inspection, municipal work.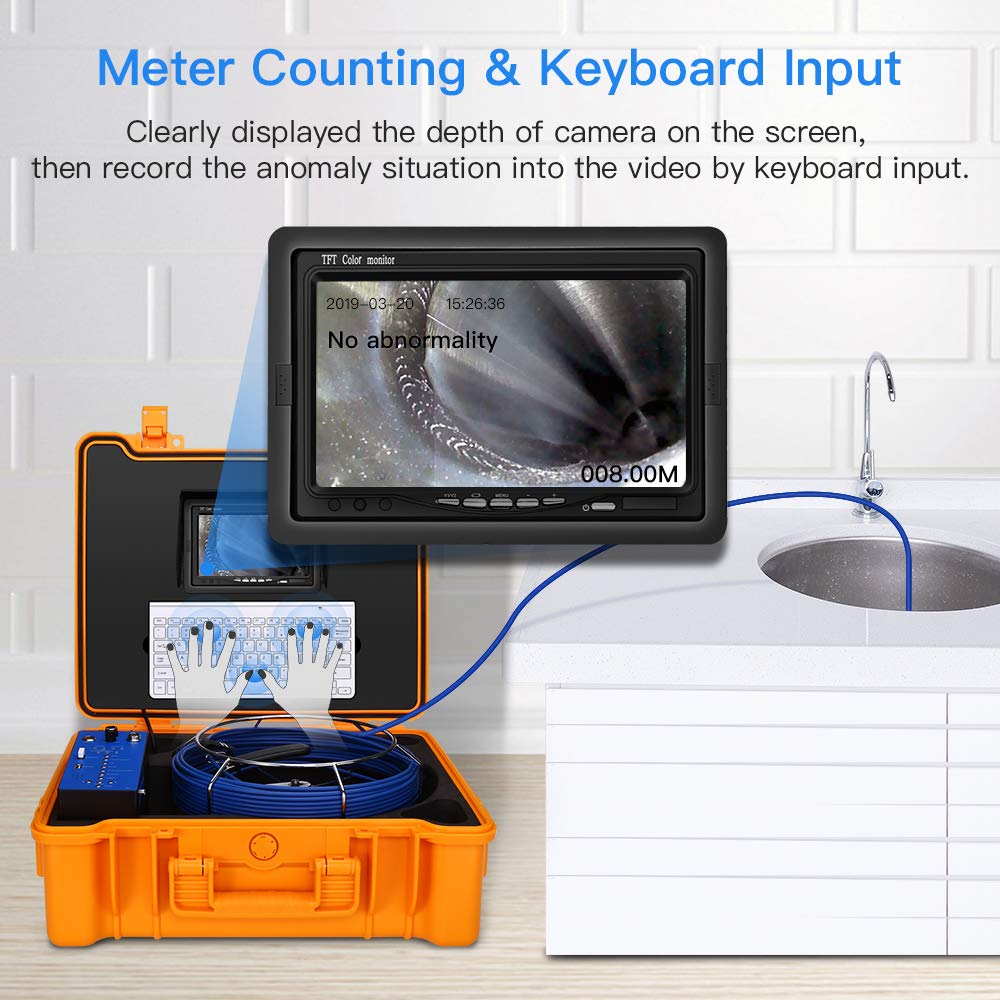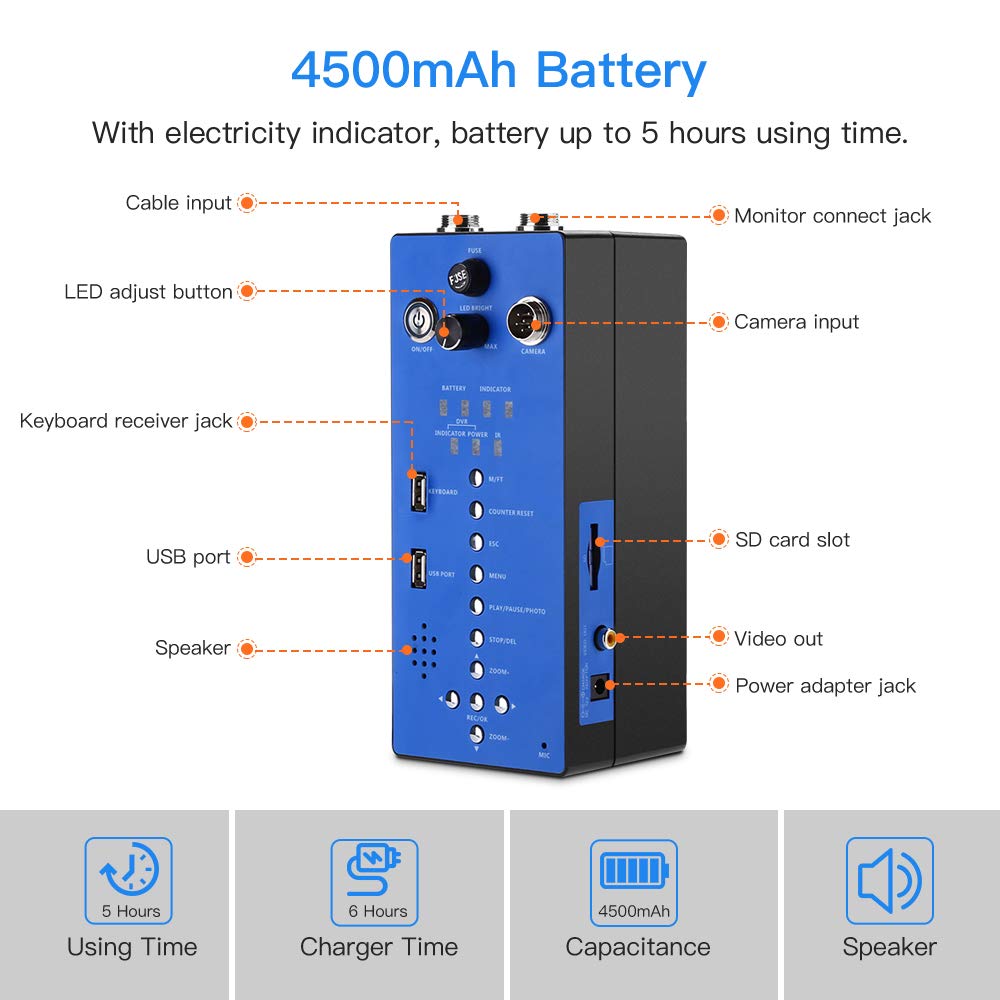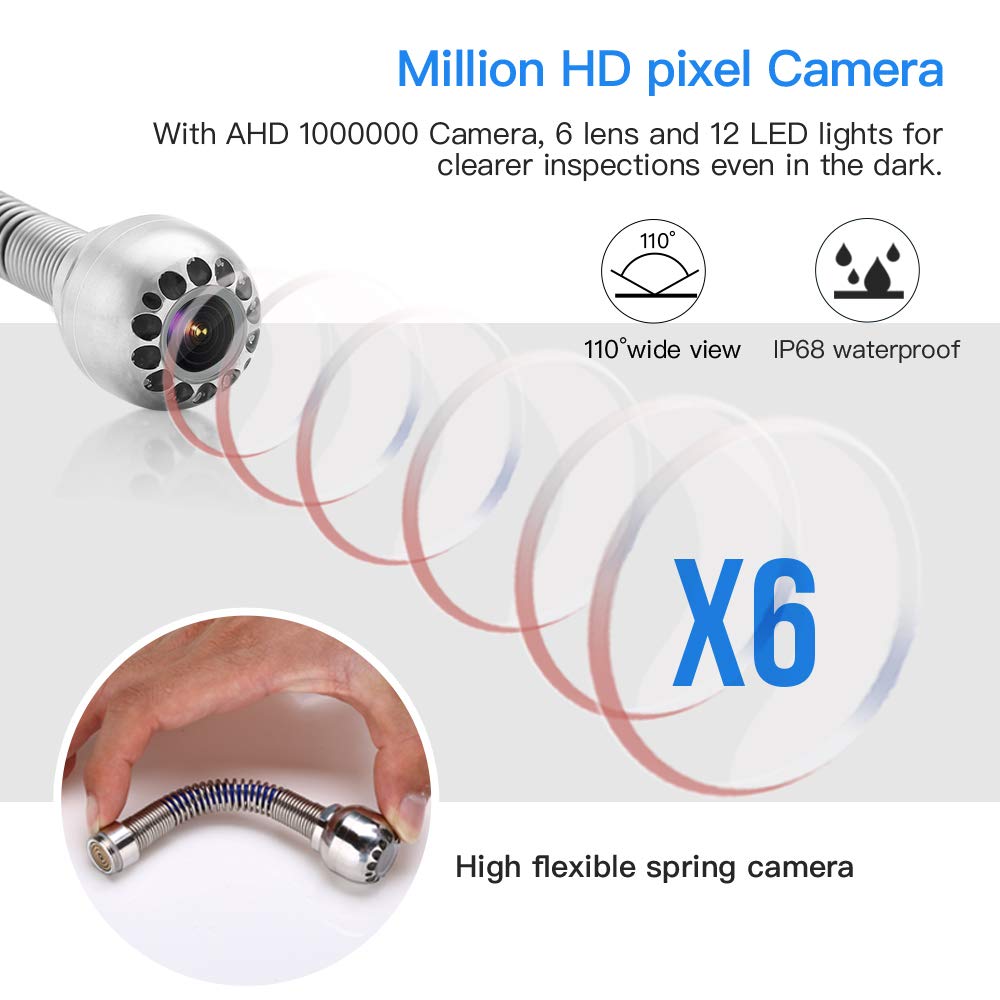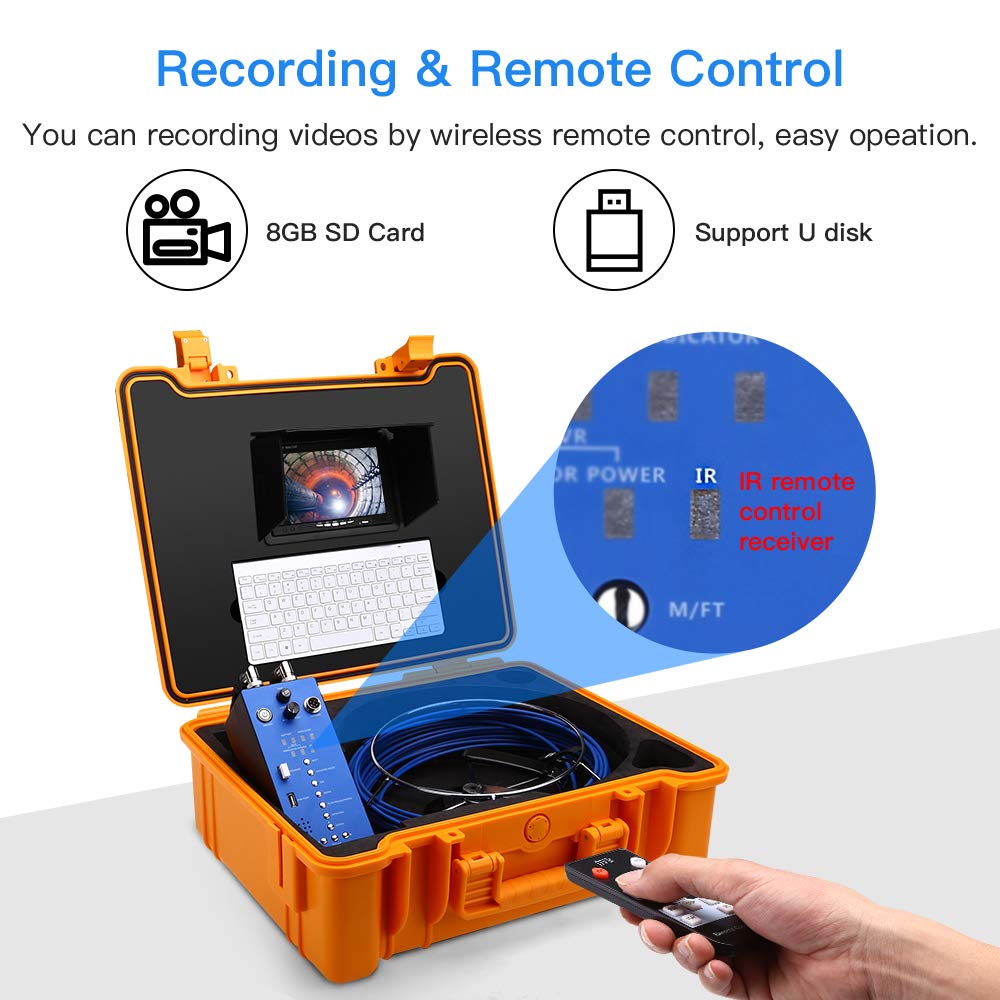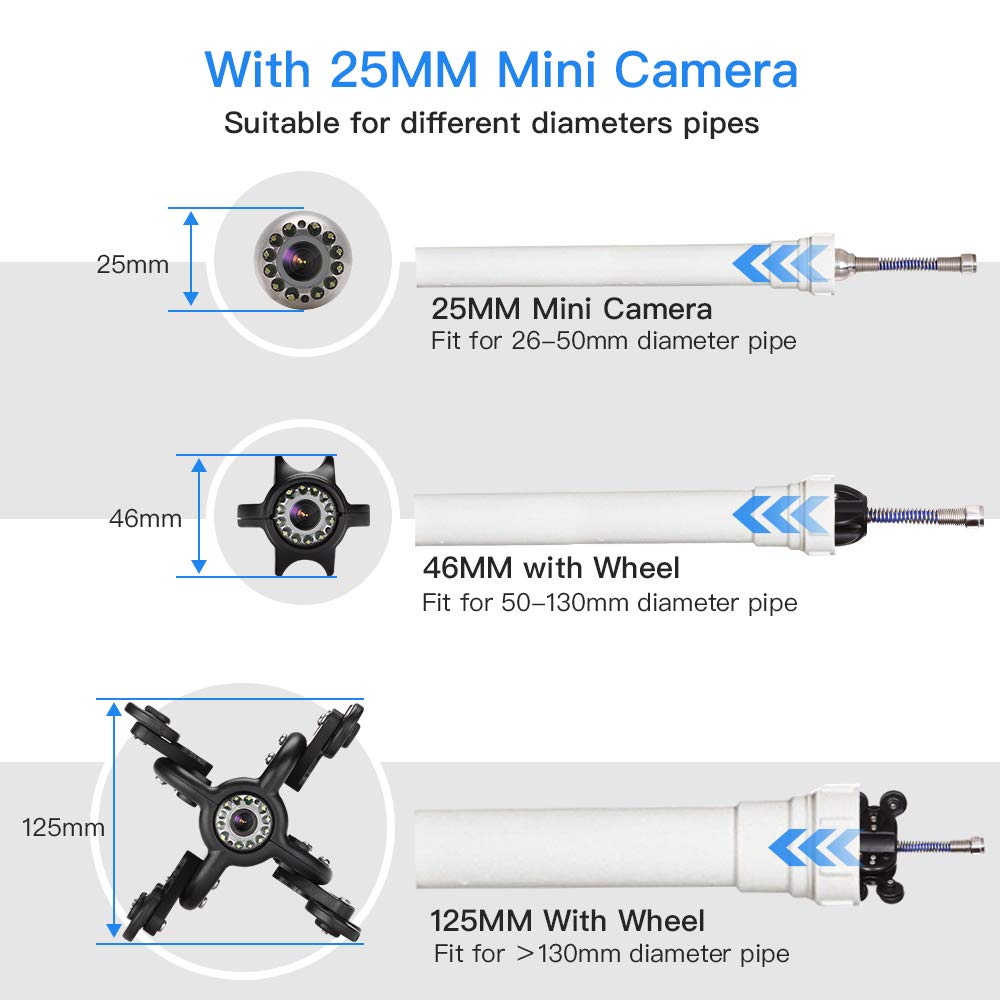 Features:
1. 20M/65ft Pipe Cable
2. With video recording and photo functions.
3. 7-inch 16:9 1024×600 monitor.
4. HD 1280*720 recorder.
5. 1MP HD Camera, 12pcs adjustable LED lights. 6. Support wireless keyboard input.
7. With remote control function.
8. With the meter counting function, the depth of the camera into the pipe can be shown on the monitor.
9. 4500mA rechargeable battery can use up to 5 hours after 10 hours fully charged, remaining electricity indicator.
10. 8GB SD card including, and support external USB disk.maximum 1TB USB mobile storage device
11. Support release and coiled cable in the box and also support take the cable out.
12. Built-in microphone, support speaker synchronized with image playback.
13. Equipped outdoor sunshade function
14. When using memory cards device, please format it on the equipment firstly (Max: 1TB).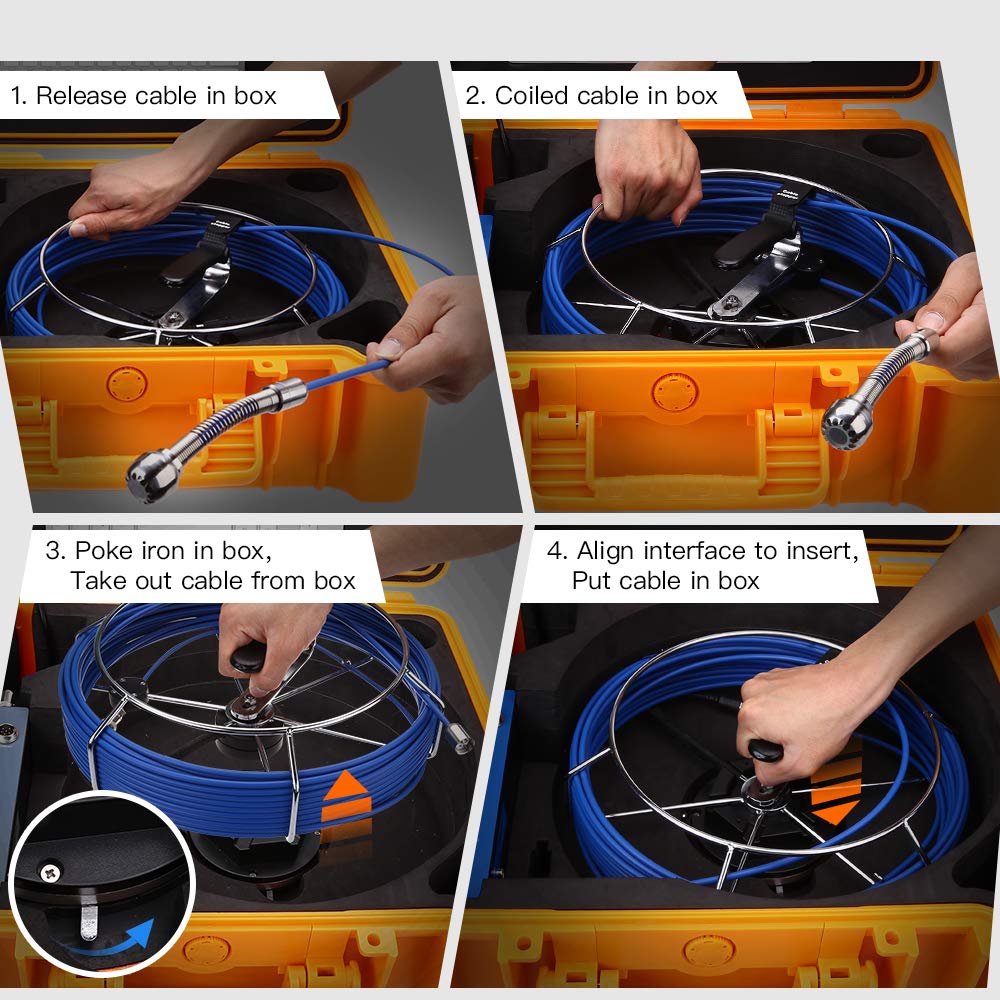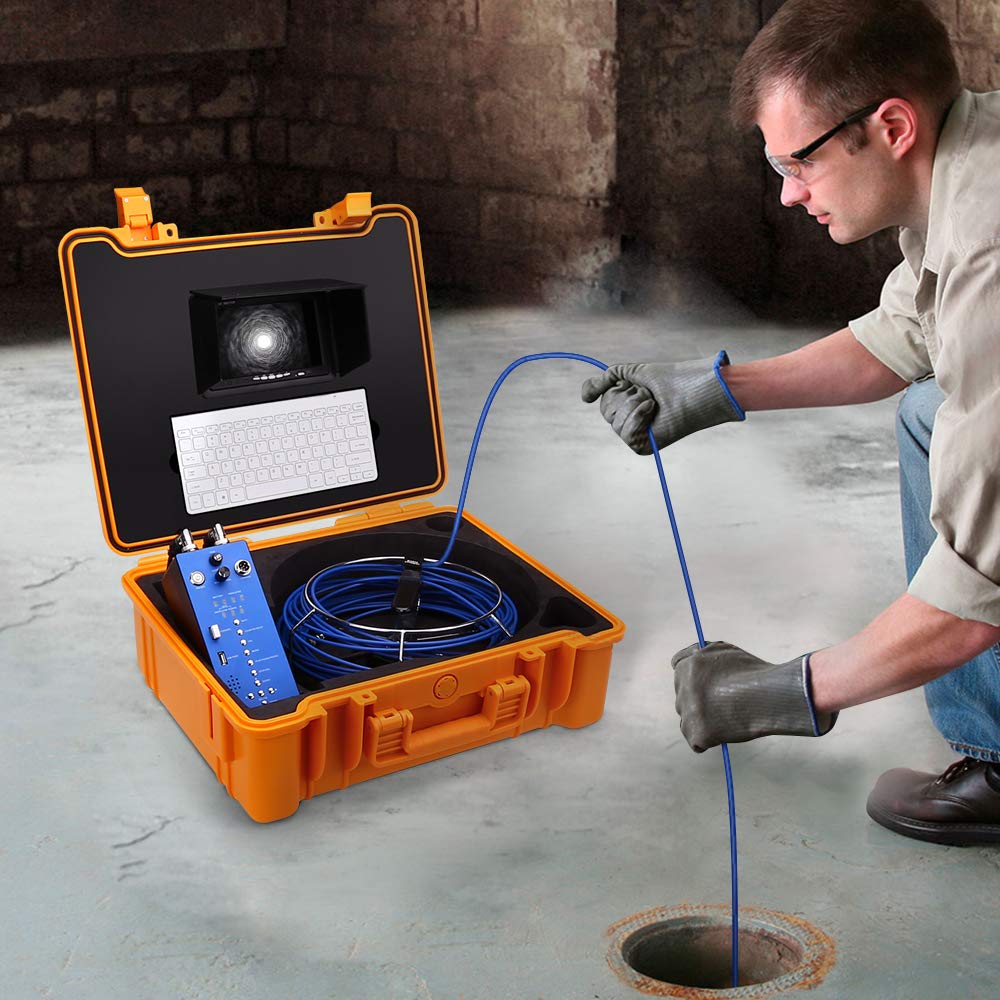 Package Including:
1x ABS Box
1x Keyboard
1x Connect Cable
2x Guide Wheel Bracket
1x Screwdriver
1x 8GB Card
1x Camera
1x Remote Control
1x Monitor
1x Battery Cell Box
1x Remote receiver
1x Cable
1x Adapter