Eyoyo Pipeline Endoscope Inspection Camera 20M Underwater Industrial Pipe Sewer Drain Wall Video Plumbing System with 9 Inch LCD Monitor 1000TVL Snake Cam(SKU:ZB0577MG)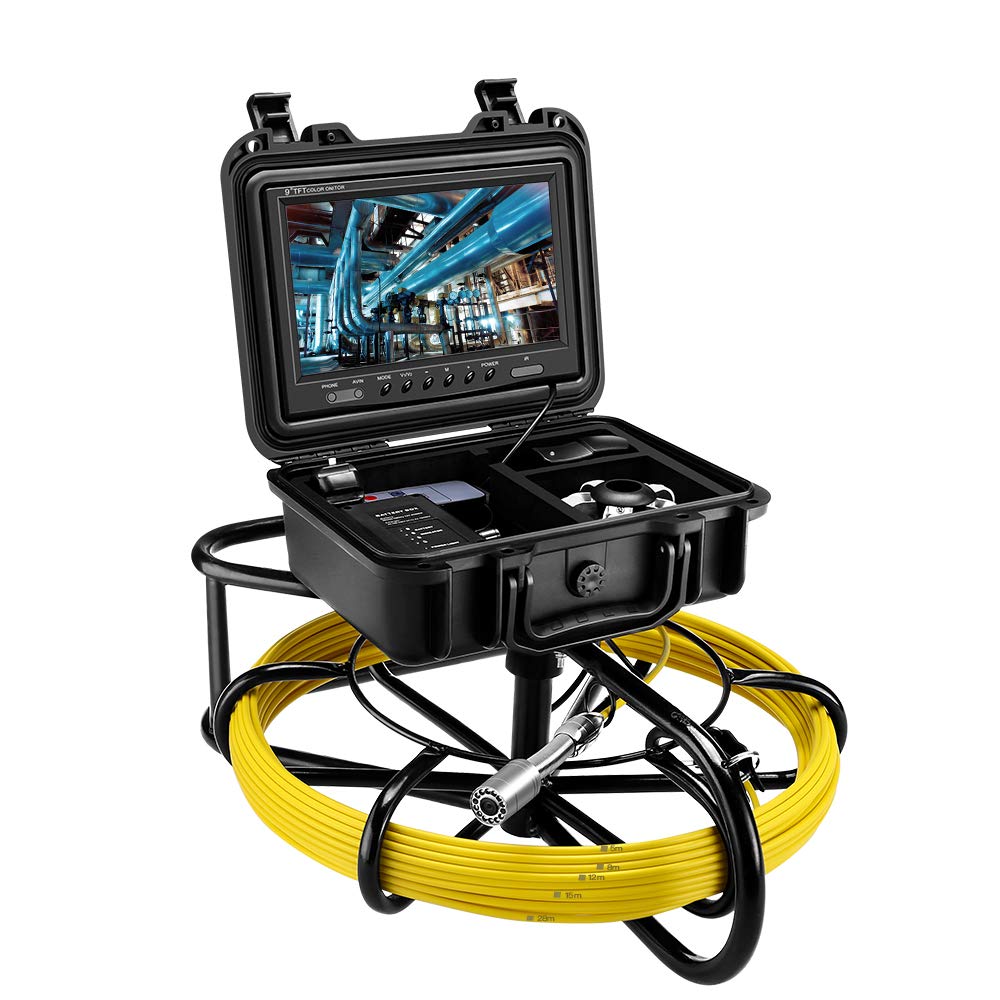 Description
1. Cable length scale: the scaled cable can show the cable length.
2. Use it with mini-video camera with the tube diameter as >25MM
3. 9 inch color TFT LCD Screen.
4. Stainless steel housing Metal housing: strong, durable and easily radiating. Waterproof Level: IP68
5. high resolution camera, clear picture.
6. 12 LED night vision, and the lights can on/off. night lights adjustable.
7. High quality special cable, waterproof and anti-corrosion/cold/tensile.
8. 12V4500MA lithium battery.With battery capacity showing function: u can get the detail battery capacity when using.
9. with sun-visor for bright environment outside.
10. Range of Application:Water-supply pipe、Air-conditioner pipe、Cable pipe、Pipeline vacuum system、PLUNBIN pipe、Buildings、Sunken pipe.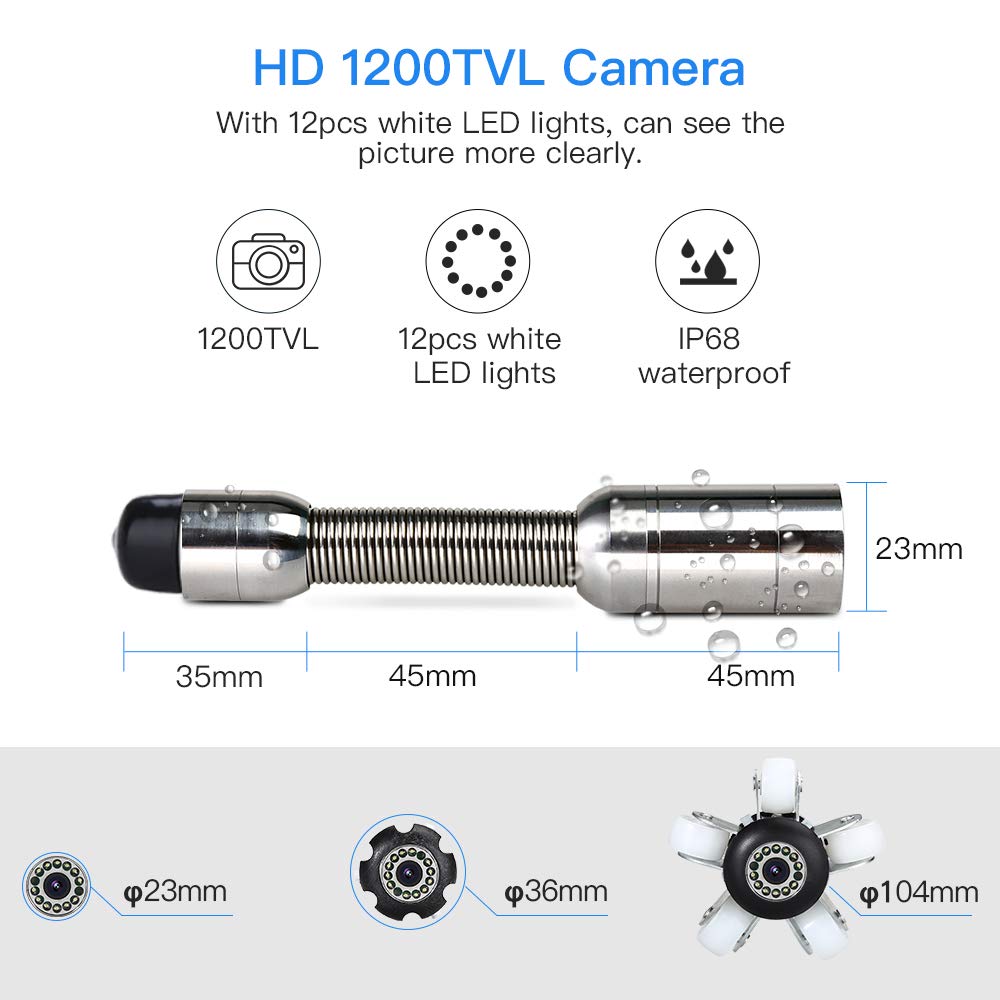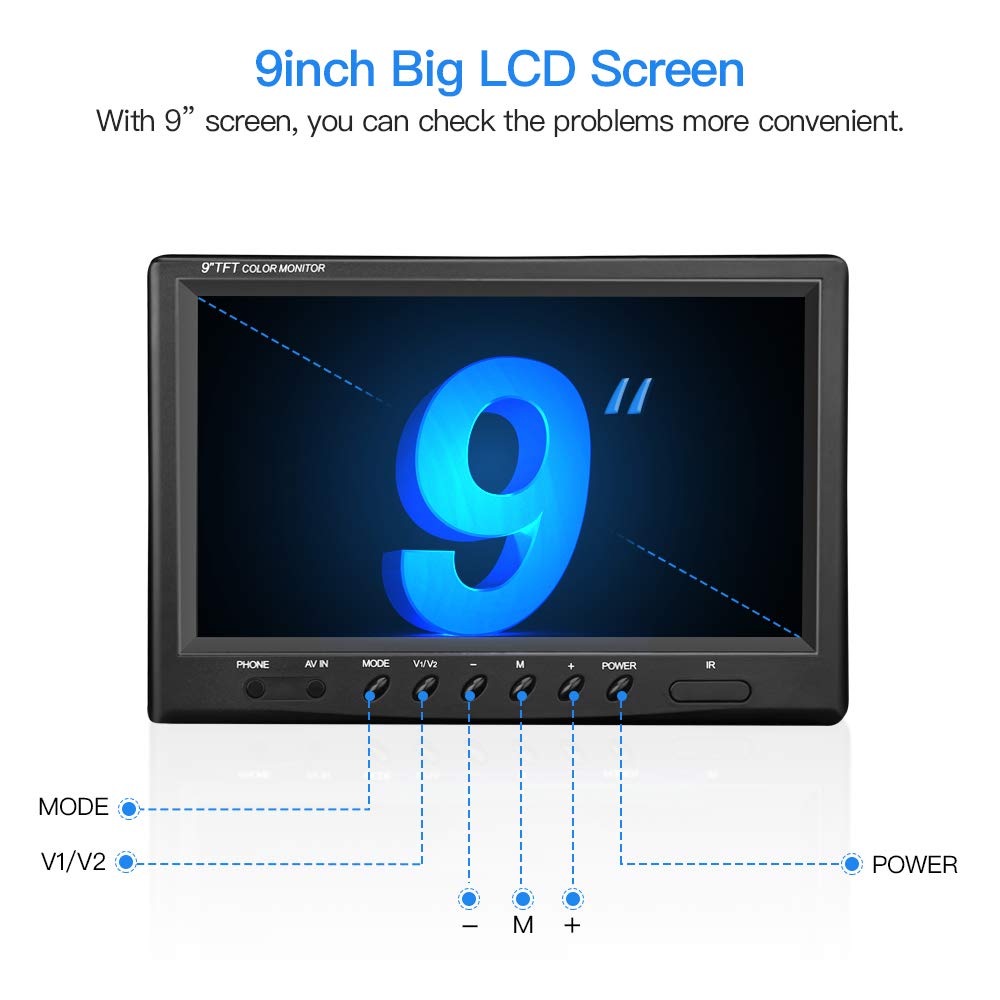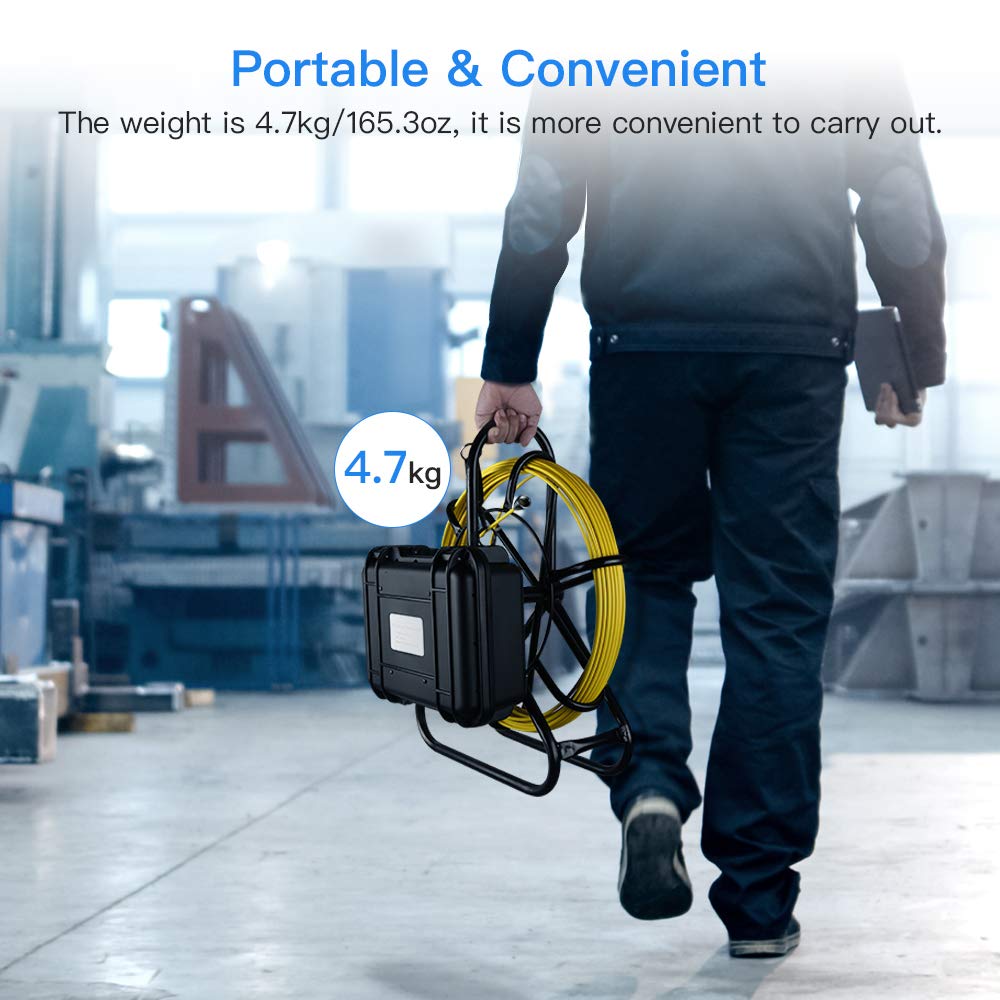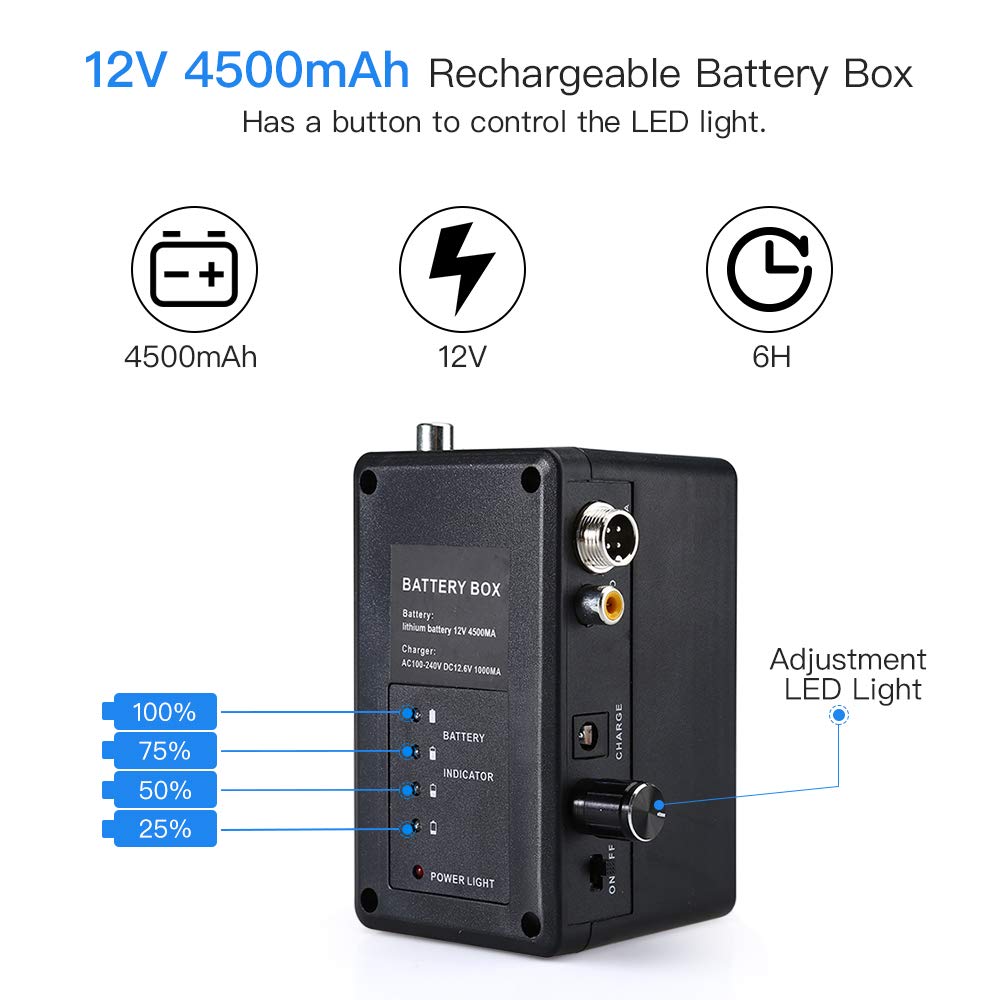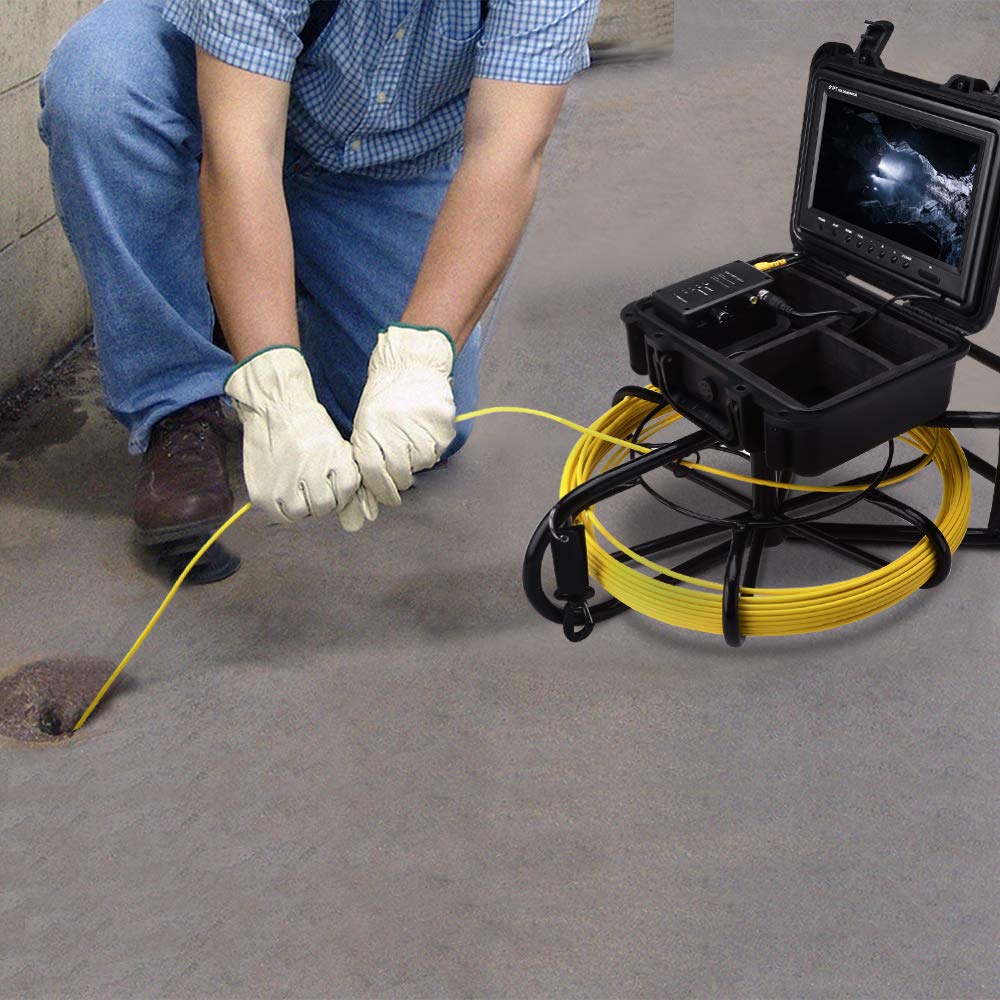 Package Including:
1x ABS Case
1x Monitor
1x Camera
1x Cable
1x Coil
1x Cell box
1x Charger
1x User manual